07.28.18
My day on a plate: Brian Morley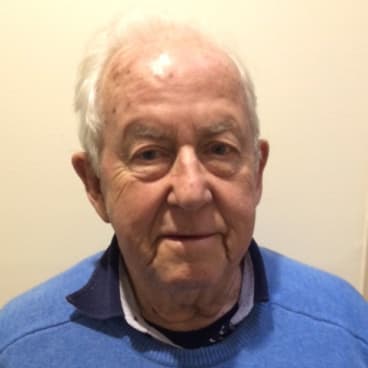 Brian Morley.
Sunday Life reader, Brian Morley, 81, shares his day on a plate.
7am Mug of decaf coffee with light milk; a piece of tasty cheese.
8am Breakfast is a crumpet with marmalade and a slice of grainy toast with Vegemite. This is followed by a banana, half an orange and a glass of apple juice.
10am A cup of brewed decaf coffee with light milk, no sugar, two dry biscuits, a small serve of tasty cheese and a piece of brie.
12.30pm Lunch is a grain-bread sandwich with ham and a slice of light cheese, plus a cup of green tea. A bit later, I have an apple.
3.30pm A cup of tea with light milk, a small piece of homemade fruit cake and a sweet biscuit. 6pm Dinner is lightly fried Atlantic salmon with peas, corn, cooked tomato and mushroom. Fruit-flavoured yoghurt. A cup of chai tea.
7.30pm Two or three small chunks of dark chocolate while watching television and a cup of chamomile tea before bed.
Dr Joanna McMillan says:
Top marks for … Including a few dairy foods, as these are rich in calcium and your requirements for this mineral are elevated after the age of age 70, when you need at least 1100 milligrams and preferably 1300 milligrams a day. One serve of a dairy food has around 300 milligrams, so three serves a day gets you almost there.
If you keep eating like this you'll … Risk constipation or other gut problems as you lack a diversity of different fibre types found in plant foods. I'd also like to see you having a good source of protein at breakfast to help maintain your strength.
Why don't you try … Skipping the breakfast crumpet for a couple of eggs with wholegrain toast. Add avocado and a few vegetables, such as spinach and/or asparagus. Swap the sweet biscuits for wholegrain crackers and add salad vegies to your sandwich.
This article appears in Sunday Life magazine within the Sun-Herald and the Sunday Age on sale July 29.
Source: Read Full Article