02.06.21
30 Black Chefs And Foodies You Should Definitely Be Following On Instagram
Instagram is such a treasure trove of food content that it could put The Food Network, The Cooking Channel, and Pinterest out of business. Whether you're looking for paleo recipes, vegan eats, or just plain comfort food, there's an account out there that suits your distinct ~culinary needs~ to a T.
Whatever corner of the foodie world you find yourself in, though, it's important to make sure you're diversifying your feed. Food is a complex, emotional thing—so if all of the chefs and recipe pros you follow look the same or come from a certain background, well, you're missing out on valuable perspective and flavors.
"There are so many chefs and home cooks of color out there," explains Alex Hill, the recipe developer and cooking instructor behind Instagram's Just Add Hot Sauce. "They represent different styles and bring inspiration from their upbringing and unique experiences from their lives. Diversifying your IG feed can open your world and your palette to so many cultures. I'm an Afro-Latina and a lot of my food has that flare to it!" (Seriously, her curry lamb could warm up even the coldest of souls.)
Need I say more? To find a new appreciation for the food on your plate and the people and stories behind your favorite recipes, give these 30 Black chefs and foodies a follow on Instagram. I promise, your taste buds (and perspective) will thank you a million times over. Now go forth and smash that "follow" button!
https://www.instagram.com/p/CDaMKILhJVZ/
A post shared by Rosalynn Daniels (@rosalynndaniels)
Rosalynn's page is so aesthetically pleasing, you'll find yourself scrolling foreverrrr. On her page, you'll find all kinds of mouth-watering eats and gorgeous plating designs.
Follow @RosalynnDaniels
https://www.instagram.com/p/CKKicT9BWan/
A post shared by ✨Immaculatebites | Imma✨ (@immaculatebites)
Based in Los Angeles, Imma is a food blogger, recipe developer, and photographer, so all of her food looks as chef's kiss-worthy as it tastes. She shares her recipes on her website, so you can recreate all of her dishes IRL.
Follow @Immactulatebites
https://www.instagram.com/p/CDpLjf3hE7J/
A post shared by Alex (@justaddhotsauce_)
Not only does Alex's food look freakin' mouthwatering, but she also likes to make cooking accessible for everyone. (Her motto is "seriously, you can cook anything.") Get ready to find tons of meal inspiration and the confidence to actually cook it all, too.
Follow @justaddhotsauce_
https://www.instagram.com/p/CI6yQRaF22O/
A post shared by 🌸Andrea (Andy), MA, RDN, LD🌸 (@beautifuleatsandthings)
Andrea calls herself a body-positive dietitian, so you can count on all kinds of non-restrictive, delicious recipes when you give her account a follow. Her colorful, healthy dishes have plenty of, as she calls it, Southern flair! (Yum.)
Follow @beautifuleatsandthings
https://www.instagram.com/p/CHv3Wi-gFCr/
A post shared by Ashlea Carver Adams | Recipes (@allthehealthythings)
Ashlea's soups and bread loaves look absolutely lovely, so if you're a fan of all things warmth and happiness, add her to your feed, like, yesterday. She's also got loads of Whole30 content, if that's more your speed.
Follow @allhealthythings
https://www.instagram.com/p/CIcIICJHTDY/
A post shared by Healthier Steps (@healthiersteps)
Vegans, unite! Michelle's page is chock-full of all kinds of veg-friendly (and yummy-looking!) content. The best part? She posts lots of cooking and baking videos, so you can follow along instead of reading a recipe if that's more your jam.
Follow @healthiersteps
https://www.instagram.com/p/CJuwreTnt8Q/
A post shared by Tabitha Brown (@iamtabithabrown)
For lots of great vegan eats and funny vids, you're going to want to follow Tabitha, ASAP. (I'm totally craving her vegan dupe of a spicy tuna roll.) She's also got over 4.6 million followers on TikTok, so you're gonna want to hit her up there, too.
Follow @iamtabithabrown
https://www.instagram.com/p/CKCGGZjgc7K/
A post shared by Brandi, Food & Recipes Blogger (@stay_snatched)
On a low-carb kick? Cool, because Brandi's got low-carb orange chicken, low-carb bacon-crusted chicken nuggets, and so. much. more. just waiting for you on her Instagram.
Follow @stay_snatched
https://www.instagram.com/p/CCv75fxjxGd/
A post shared by Lani Halliday (@lanihalliday)
Who says you have to age out of eating Pop-Tarts for breakfast? With food artist and gluten-free baker Lani Halliday, you'll discover a newfound love for all your favorite nostalgic sweets, like colorful cookies, cakes, ice creams, and of course, tarts.
Follow @lanihalliday
https://www.instagram.com/p/CKPKPZpMU8P/
A post shared by Catherine Perez, MS, RD (@plantbasedrd)
This vegan blogger and dietitian will give you all the veggie-based inspo your heart desires. Her plates are colorful, filling, and good for your body and soul. She's an RD, after all!
Follow @plantbasedrd
https://www.instagram.com/p/CKE8VgksGEi/
A post shared by Chef Bae ™ (@chefbae_)
If you don't get hungry just from *looking* at this page, then IDK what to tell you. Sherri's food is totally mouthwatering, and her feed is filled with all the steak, lobster, and mac n' cheese, you need in your life.
Follow @chefbae_
https://www.instagram.com/p/CGtDMr9JxMf/
A post shared by Angela Davis | The Kitchenista (@thekitchenista)
Home cook and recipe developer Angela Davis knows how to make food look and taste juicy, flavorful, and fun. She also does lots of fun brand collabs, too, so many of her recipes have shop-able elements IRL.
Follow @thekitchenista
https://www.instagram.com/p/CJG_704H7dd/
A post shared by Benjamina | Recipes and Baking (@bakedbybenji)
Um, hi. Does this cake not look spectacular? Benjamina is an author and food stylist, which basically means it's her job to make all her meals, baked goods, etc., look as good as they taste. It's safe to say she's killing it.
Follow @bakedbybenji
https://www.instagram.com/p/CHitz06DeCg/
A post shared by Klancy Miller (@klancycooks)
Klancy is the creator of For The Culture magazine, a publication dedicated to showcasing Black women in the food and wine sphere. Unsurprisingly, the food she posts on her page looks absolutely ahhhh-mazing, too. (Just look at this bowl of noodles!)
https://www.instagram.com/p/CJBrQ5nBSCL/
A post shared by @shelleywellness
Not only does Shelley share great recipes (like the best buffalo cauliflower wings I've ever seen), but also shares her knowledge about sustainability, food waste, and other important food-related topics we all need to talk more about.
Follow @shelleywellness
https://www.instagram.com/p/CH0fRjzn0Dk/
A post shared by Wendy & Jess, RDs, CDEs (@foodheaven)
Bakers, podcasters, and BFFs, dietitians Wendy and Jess have lots of info to share. Not only are they food pros (which is ~very~ obvious from their gorgeous food posts), but they also drop the wisdom on body image, culture, nutrition, and more that we all need to hear.
Follow @foodheaven
https://www.instagram.com/p/CF9ueuJg4NE/
A post shared by Hawa Hassan (@hawahassan)
Hawa Hassan is the author of In Bibi's Kitchen, which shares the recipes and stories of women from Somalia and other African nations. Her Tanzanian date bread, sleek style, and all-around elegance will keep you scrolling for days.
Follow @hawahassan
https://www.instagram.com/p/CGfd7a7Bmak/
A post shared by i am sophia (@sophia_roe)
Did you know that you can roast grapes? Sophia Roe says you can. The Vice TV host, chef, and food advocate shares lots of beautiful and unique creations (sweet potato dumplings and coconut milk roasted pears), as well as real talk about love, trauma, and so much more on her feed. Every post hits you straight in the heart.
Follow @sophia_roe
https://www.instagram.com/p/CIbJdTBgqCo/
A post shared by Nina Compton (@ninacompton)
This sammie picture *alone* should be enough for you to follow James Beard Award-winner Nina Compton. Her visually pleasing IG is filled with pictures of her food and restaurant life, so it'll give you all the cooking and chef inspo you need right now.
Follow @ninacompton
https://www.instagram.com/p/By-gY3tg5gj/
A post shared by Mashama Bailey (@mashamabailey)
Mashama is the executive chef of two restaurants, so it's zero surprise that the exquisite plating of her dishes is out of this damn world. Want a peek into the food industry? She's your gal.
Follow @mashamabailey
https://www.instagram.com/p/CJ4dIwXrEq4/
A post shared by Jenné Claiborne (@sweetpotatosoul)
This vegan chef, author, and blogger knows how to make your mouth water. On her page, you'll find big, plentiful plates of food that are not only tasty, but will keep you full for hours.
Follow @sweetpotatosoul
https://www.instagram.com/p/CEPGHZdDPYd/
A post shared by Millie Peartree 👩🏾‍🍳💚🍐 (@chefmilliepeartree)
Millie Peartree's nourishing recipes are approachable and family-friendly, so give her a follow if you need some inspo for getting your kiddos to eat the good stuff.
Follow @chefmilliepeartree
https://www.instagram.com/p/CKHSuQSsfXz/
A post shared by Erica Barrett ™️ (@iamericabarrett)
This Atlanta-based chef is serving up all the yums. From mac n' cheese to veggies to steak, she's got the range to take you from classic comfort eats to inventive decadent dishes in five seconds flat.
Follow @iamericabarrett
https://www.instagram.com/p/CG-iU3CLt6R/
A post shared by Jessica HL 🌱 Vegan Recipes (@jessicainthekitchen)
Pretty much all the vegan and gluten-free food you need in your life can be found in Jessica's feed. From peanut butter cups to pumpkin bread to mug cakes, her recipes will feed your belly and soul.
Follow @jessicainthekitchen
https://www.instagram.com/p/CID5xNeFQ7f/
A post shared by Quin | Butter Be Ready (@butterbeready)
I want to eat legit EVERYTHING on this foodie's page (um, hi, creamy beef pasta!). Quin is a self-taught cook who's mastered everything from puff pastry chicken pot pie to brown butter eggnog cinnamon buns. Consider your sweet and savory cravings oh-so satisfied.
Follow @butterbeready
https://www.instagram.com/p/CF2IOO4lUHM/
A post shared by Marisa Moore, MBA. RDN. (@marisamoore)
Would you believe these gooey brownies are flourless and made with tahini? Atlanta-based dietitian Marisa Moore will rock your world with her leveled-up takes on your favorite treats.
Follow @marisamoore
https://www.instagram.com/p/CIos4YGMz6k/
A post shared by Jocelyn Delk Adams (@grandbabycakes)
Ever had Butterfinger Brown Butter Cookies? If not, you've got to try Jocelyn's recipe. She's pretty much the queen of baked goods, from cookies to bundts to cheesecakes, but her main dishes knock it out of the park, too.
Follow @grandbabycakes
https://www.instagram.com/p/CI1KeDUhfMH/
A post shared by Adri Ruff | AGirlCalledAdri (@agirlcalledadri_)
Adri's Instagram is filled with mostly low-carb recipes that you can share with the whole fam. From sausage and spinach frittatas to smoked salmon-wrapped asparagus, there's tons of creative carb-conscious food here to enjoy.
Follow @agirlcalledadri_
https://www.instagram.com/p/CHs805MB-nh/
A post shared by Health + Lifestyle Food Blog (@lizeeangel)
ICYMI, this foodie makes all your favorite recipes *and* shares tons of low-carb options, too. If you just want to drool, she's got plenty of fun videos that give you closeups of her good eats. (Yum!)
Follow @lizeeangel
https://www.instagram.com/p/CIdYgM9pJ6A/
A post shared by Breanna Danielle 🌱 (@plantbasedbre)
Looking for a plant-based spin on some of your longtime favorite recipes? Say hellooooo to Breanna Danielle. Her chicken-free chicken and waffles, decadent pancakes, pizzas, and BBQ tofu will keep you coming back time and time again.
Follow @plantbasedbre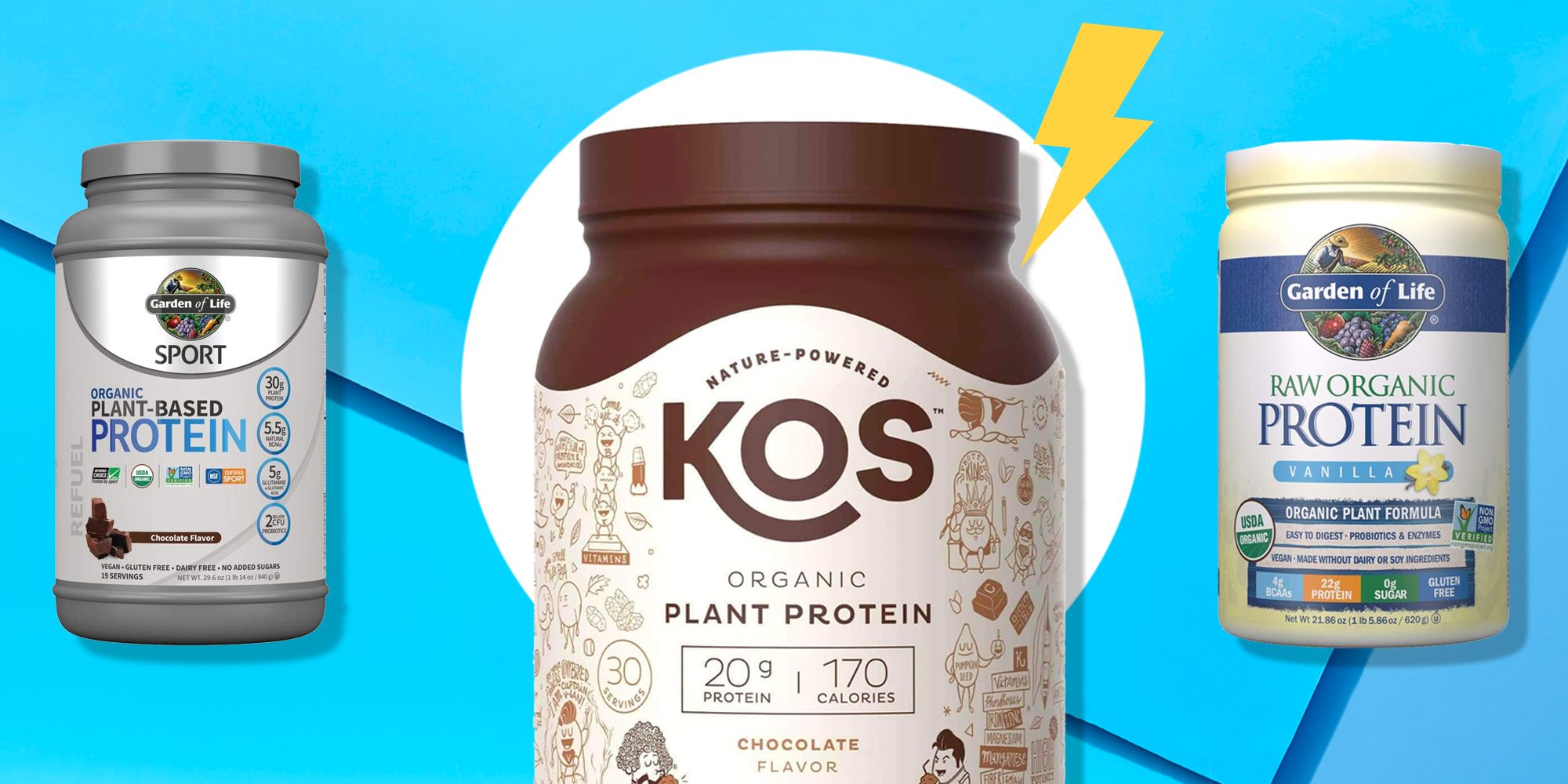 Source: Read Full Article