05.01.19
Get Your Meal Prep Done in Minutes With These Savory Greek Turkey Burgers
Turkey burgers may not be as revered as the classic, all-American beef patty, but done right, they can still pack in tons of flavor while being friendly to your diet. This hearty Greek version hits all the marks—it's juicy and savory, and thanks to versatile ingredients like feta, spinach, olives, and sea salt, it works just as well over a bed of greens as it does sandwiched between a couple of toasted buns.
Kevin Curry, author and blogger at Fit Men Cook, created this time-saving recipe as a flexible, low-maintenance meal prep option. Whip up several burgers at once and play around with your sides the remainder of the week. "For a meat that can sometimes be viewed as dry, this Greek turkey burger is super moist and each bite is packed with flavor," Curry says. He adds that you can easily swap the bun for cauliflower rice, lettuce, or a grilled portobello mushroom. No matter which version you choose, you'll be ready to eat minutes.
The Cook: Kevin Curry, the man behind the blog and Instagram account FitMenCook, which routinely provides healthy meal prep ideas to more than 1.4 million followers.
The Book: FitMenCook: 100+ Meal Prep Recipes for Men and Women—Always #HealthyAF, Never Boring (available now)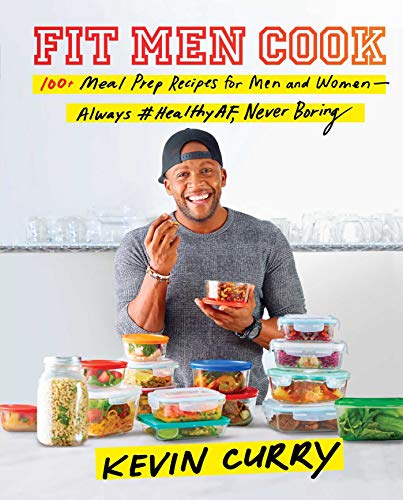 The Recipe: Greek-Style Turkey Burgers
Serves: 5 | Prep time: 5 mins | Cook time: 15 mins | Total time: 20 mins
Ingredients
Directions
Per serving: 264 calories, 16g fat, 3g carbs, 28g protein, 1g sugar, 1g fiber
Source: Read Full Article