12.06.18
You've Got To Watch 'Baby Spice' Taste-Test These '90s Snacks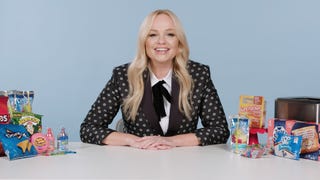 As you know, practice makes perfect. And since Emma Lee Bunton, a.k.a. "Baby Spice" is about to start her new gig as a judge on The Great American Baking Show: Holiday Edition, she came by to pass judgement on—you guessed it, 90s snacks. (I mean, what else?)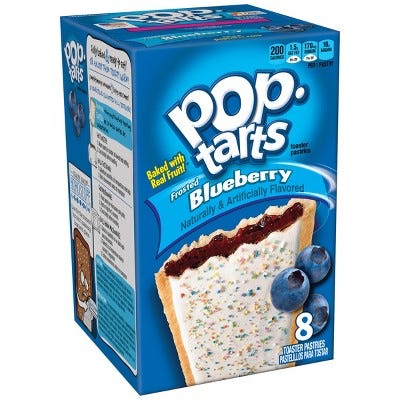 Turns out, Emma has pretty strong opinions when it comes to the best CapriSun flavor. Also: Her trick for making Doritos even more delicious (yes, it's possible) is pretty much a game-changer.
She tackled all the sugary and sour goodness that was put in front of her…even the oh-so-90s ham and cheese Lunchables, which she remembered getting in her lunch as a kid. "They're not too bad," she says.
While Emma might not be sporting pigtails and go-go boots anymore, watching her taste-test these snacks will totally take you back to your days singing "2 Become 1" while sucking on a ring pop.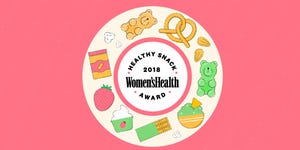 Even though this nostalgic trip down snack lane was amazing, it wasn't all fun and games. Just as things were spicing up (never again, I promise) Emma had to choose a fave '90s snack. Check out the video to see which treat made the cut­—and which she didn't wannabe around (last time, swear).
Source: Read Full Article