07.26.18
Eric Church Opens Up For The First Time About His Terrifying Health Scare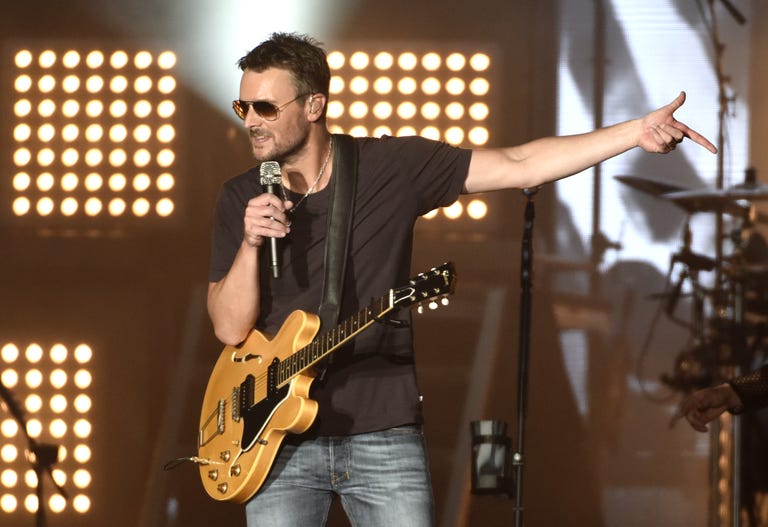 Country music star Eric Church is opening up about a terrifying health scare last year that required emergency surgery.
In a new interview with Rolling Stone, the "Springsteen" singer reveals he had a deadly blood clot in his chest. He had no idea he had a birth defect called thoracic outlet syndrome, which caused the clot.
Thoracic outlet syndrome occurs when blood vessels or nerves in the space between the collarbone and first rib are compressed, according to the Mayo Clinic. It can lead to blood clots in veins or arteries in the upper area of the body.
"When I would raise my arm, it would pinch it and damage the vein. The clot was where it tried to heal," Church, 41, told Rolling Stone. "But it kept backing up, backing up. And like any clot, when you get enough pressure, it's gonna blow."
In June 2017, he was admitted to Duke University Hospital in Durham, North Carolina, where he says doctors believed he "was going to die."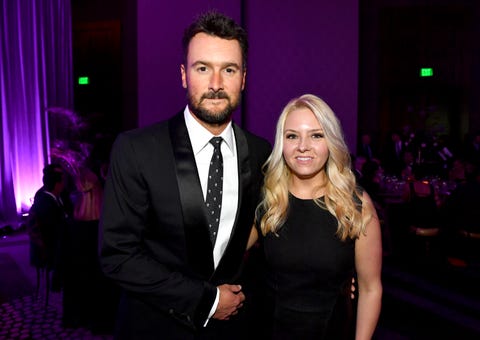 Eric Church and his wife, Katherine Blasingame Church, in 2017.

Getty ImagesJason Davis
The ultrasound revealed a blood clot in his chest. Doctors told Church that immediate surgery was needed at Duke University Hospital in Durham. Because the vibrations of a helicopter could dislodge the blood clot, he was put on blood thinners and driven two and a half hours by ambulance.
"They took me into the ICU and I thought, 'OK, I'm gonna go to bed, get up in the morning and do this thing,' " he said. "But when I walk in the room, the surgical team is there and the [doctor's] in scrubs. He says, 'We're gonna go now.' That was really when it hit me. To them, I was going to die."
Church was in recovery for three days and doctors removed his top rib one week later. The rest of his summer was spent rehabbing and, in September, he went back on the road.
Today, his nerves haven't quite completely healed, but luckily there's no long-term damage.
"I can still play guitar," said Church, who has two long white scars on his collar. "And I play golf better than ever."
Source: Read Full Article