03.09.23
Long COVID: A recipe for recovery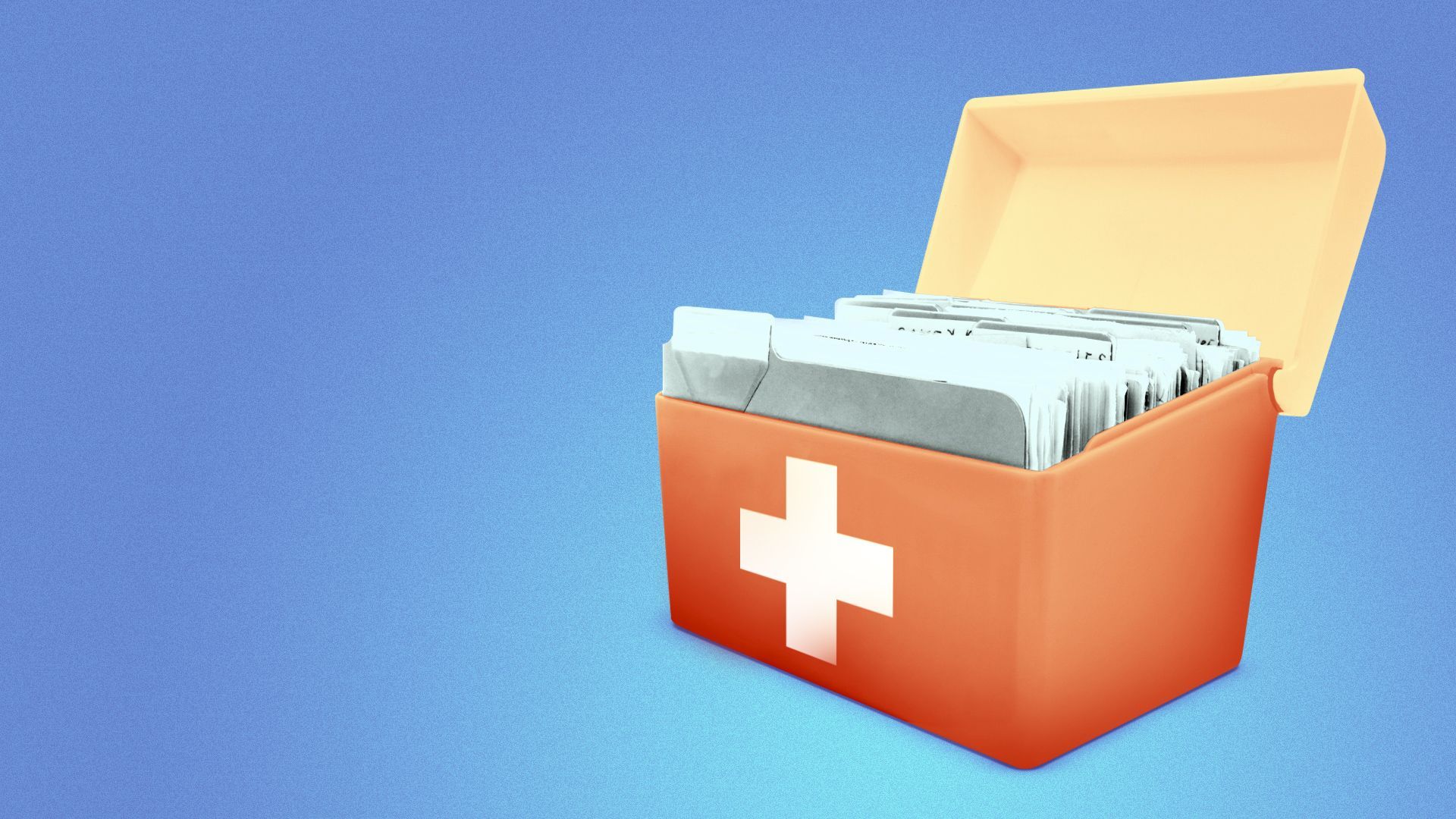 Illustration: Aïda Amer/Axios
After recovering from a "mild" COVID case in November, I developed long COVID, with debilitating symptoms that included persistent shortness of breath, heart palpitations, and insomnia.
At one point, I counted 23 symptoms.
As my symptoms grew worse, I was admitted to the hospital, where I underwent numerous tests. Thankfully, no major organ damage was found — apart from an obstruction in my lungs, which is still being treated.
Why it matters: Long COVID was an alarm bell that I needed to make huge changes in my life.
Flashback: Before getting hit with this life-changing illness, I frankly hadn't taken great care of myself. I let stress and anxiety get to me. I ate poorly, drank too much coffee, and rarely made time for exercise.
Very soon I realized: If I'm going to get better, I need to completely change my life. I'd never be able to go back to those bad habits.
So I improvised this three-ingredient recipe for recovery:
1. Structure: Following a daily routine is my new lifeblood. Every morning, I write a list of everything I want to do that day — then check off each task as I do it. I follow a healthy diet, drink lots of water, take my medications and supplements, and attend pulmonary rehab.
Almost every hour of my day is scheduled, even rest and recreational activities — watching a movie or listening to music. It may sound overkill. But this has radically improved my life.
2. Pace: Pacing is a technique that has been used for years by people with chronic fatigue syndrome. You limit your daily activities and reduce your energy expenditure based on your symptoms.
On days when I'm in pain or fatigued, my list of tasks is shorter. If I'm feeling good, I don't push myself to the point of exertion. I might walk an extra five minutes on the treadmill, cook dinner for my family, or take the dog to the park. When my body needs rest, I rest.
3. Faith: Thinking positively has always been challenging for me. But with daily prayer and meditation, it's getting easier.
The mind is a powerful instrument. I'm learning to use it for my betterment, not detriment.
The bottom line: In four months, my symptoms have improved by 60-70%. But in lots of ways, I'm healthier than I was before getting COVID.
Source: Read Full Article