09.22.23
Long COVID sidelining doctors and putting careers at risk, says alarming BMJ study
A recent study published in The BMJ revealed how doctors' lives were impacted by treating patients with coronavirus disease 2019 (COVID-19).
Kelly Fearnley, a doctor who first joined the surgical ward at Broadford Royal Infirmary, was deployed on one of the COVID-19 wards opened as the second COVID-19 wave began. The doctor expected filtering face piece 3 (FFP3) masks and long-sleeved surgical gowns but was surprised to find surgical masks and plastic pinnies on a ward full of COVID-19 patients.
Fearnley worked 10 hours daily for five days and was exposed to high viral loads on a ward without ventilation and respiratory protective equipment. As a result, she tested COVID-19-positive the next week and has not worked since. She relinquished the provisional registration due to long COVID and cannot currently work as a doctor.
Feature: Long covid: the doctors' lives destroyed by an illness they caught while doing their jobs. Image Credit: p.ill.i / Shutterstock
Support networks and charities
In August 2022, Fearnley co-founded Long COVID Doctors for Action (LCD4A), a support network campaigning to recognize long COVID and its impact on the health and careers of doctors. LCD4A members include doctors dismissed on capability grounds, those who lost their places during training programs, and others who applied for ill health retirement several decades ago.
Long COVID is a condition with diverse symptoms that persist for four weeks or longer after acute COVID-19, which are unexplained by alternative diagnoses. The Office for National Statistics (ONS) in the United Kingdom (UK) estimated around 1.9 million cases of long COVID in March 2023. There are no precise estimates for how many healthcare workers and doctors have this condition, albeit ONS data suggests that 4.4% of healthcare workers acquired it.
The British Medical Association (BMA) collaborated with LCD4A to study the impact of long COVID in the medical profession. Over 600 doctors were surveyed from December 2022 to January 2023. Survey results indicated that 18% of respondents could no longer work. Although 57% were full-time workers before illness onset, only one in three continued; 49% lost income due to long COVID. The survey also highlighted that most doctors lacked protection in their workplaces.
Shockingly, respiratory protective equipment was available for a low proportion of doctors. Only 11% and 16% of respondents had access to FFP2 and FFP3 respirators, respectively, when infected. The report also underscored that GP surgeries were excluded from the formal National Health Service (NHS) supply chain, forcing commercial acquisition of equipment. Charities offering financial support to doctors have increased in demand.
The Royal Medical Benevolent Fund helped 11% more doctors during 2022-23 than usual. The Cameron Fund has recorded a 67% increase in inquiries for assistance in the first half of 2023 compared to 2022. One respondent remarked that long COVID had had a significant toll on their lives, sense of well-being, and ability to perform daily activities and that life had become miserable, with every day being a struggle.
Long COVID, an occupational disease
LCD4A and the BMA have set out the following demands – 1) financial support for healthcare personnel and doctors with long COVID, 2) recognition of long COVID as an occupational disease, 3) improved access to health services, 4) increased workplace protection, and 5) better support to return to work. Likewise, the Trade Union Congress in March 2023 called for long COVID to be recognized as an occupational disease.
However, the Department of Health and Social Care, acknowledging the debilitating impact of long COVID, revealed there was insufficient evidence to consider long COVID as an occupational disease, given the uncertainties about its definition, symptoms, and fluctuating nature. Doctors have faced barriers to medical assessment, investigation, and treatment, and nearly 50% of the respondents had not been referred to a long COVID clinic. Several respondents reported being gaslighted by their colleagues.
The NHS has committed £314 million to support individuals with long COVID. However, this is not sufficient for doctors. Fearnley remarked that doctors were being managed without a support system after risking their lives and being disabled. She expressed the need for increased efforts to support healthcare workers and added that doctors had stepped up when the country needed them, and it was not right for the country to step away now in their time of need.
Journal reference:
Waters A. Long covid: the doctors' lives destroyed by an illness they caught while doing their jobs. BMJ, 2023, DOI: 10.1136/bmj.p1983, https://www.bmj.com/content/382/bmj.p1983
Posted in: Men's Health News | Medical Research News | Women's Health News | Disease/Infection News | Healthcare News
Tags: Coronavirus, Coronavirus Disease COVID-19, Doctor, Healthcare, Respiratory, Social Care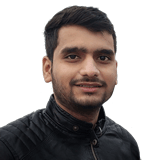 Written by
Tarun Sai Lomte
Tarun is a writer based in Hyderabad, India. He has a Master's degree in Biotechnology from the University of Hyderabad and is enthusiastic about scientific research. He enjoys reading research papers and literature reviews and is passionate about writing.