06.10.22
Integrating Mental and Sexual Health
Effects of mental health on sexual health
Sexuality and mental health
References
Further reading
---
Sexual health refers to physical, mental, emotional, and social well-being in relation to one's sexuality. It is essential for well-being, general health, and overall quality of life. It is not solely the absence of an illness, dysfunction, or infirmity. Sexual health necessitates a respectful and positive approach to life toward sexuality and sexual relationships and the ability to make pleasant and safe sexual experiences that are free of coercion, discrimination, and violence.
People often think about sex as something that happens in our bodies, but much of our sex life occurs in our brains. It's critical to understand that, for all genders, our feelings and thoughts play a significant role in arousal and maintaining it.
Anxiety, depression, or other mental health problems can make it difficult to be relaxed enough to have or enjoy sex, overshadowing it with intrusive distractions or worries. When a person is extremely ill and struggling hard to function, sex is rarely on the mind. The conflict of mental illness, in its various forms, can harm a person's self-esteem and make them feel undeserving of sexual attention.
Effects of mental health on sexual health
Healthy sexual functioning is among the most important aspects of quality life and having a satisfying intimate relationship. Sexual dysfunction is widely known in the general population, affecting approximately 31% of men and 43% of women in the United States. The most notable dysfunction among women is decreased sexual desire, as reported by approximately one-third of the women.
Premature ejaculation and erectile dysfunction are the most common sexual dysfunctions amongst men. Despite the significance and higher incidence of sexual dysfunction, most individuals who suffer do not seek help because they are embarrassed or do not see it as a medical problem.
Endocrine factors, neurotransmitters, and neuropeptides all mediate and influence sexual function in a complex way. Endocrine factors include estrogens, androgens, progesterone, oxytocin, prolactin, pheromones, and cortisol. Neurotransmitters involved in sexual functioning, primarily dopamine, serotonin, and epinephrine, are also involved in the pathophysiology and pharmacological treatment of major psychiatric disorders.
Schizophrenia and sex
Patients with schizophrenia (approx. 1% of the population) are more likely to be victims of sexual dysfunction due to the nature of the disease. These patients' premorbid personalities are usually schizoid or schizotypal, with few interpersonal relationships and a lack of sexual experience. The disorder's negative symptoms, such as avolition, anhedonia, and blunted affect caused by hypo-dopaminergic activity in the frontal cortex, severely impair one's capability to enjoy sexual life.
Sex and depression
Around 10% of the population suffers from episodic depression that severely impairs their quality of life and functioning. A decrease in libido is frequently associated with a major depressive episode. Depressed people may also have a reduced ability to maintain sex drive or achieve orgasm. In men suffering from severe depression, the rate of erectile dysfunction may reach up to 90%.
Sexuality & Mental Health | EP 4, The Future is Intersectional
In terms of sexual dysfunction, depression affects women more than men. Women are more likely to experience depression symptoms, making them feel undesirable, self-conscious regarding their bodies, unsure about their sexual confidence, and hesitant to engage in sexual activities.
Anxiety and sex
Anxiety plays a significant role in developing sexual dysfunctions. Performance anxiety is a well-known phenomenon, particularly in men worried about erectile response and erection durability. Another psychological effect of erectile dysfunction that increases anxiety is a narcissistic perturbation. The individual's self-esteem may continue to deteriorate, raising concerns for himself and his partner. This may lead to behavioral changes in the individual, such as avoidance of intimacy and temper outbursts. These factors contribute to increased anxiety and erectile dysfunction, resulting in a vicious cycle of failure and elevating anxiety.
Sexuality and mental health
In recent years, there has been a growing scientific development in the field of sexuality research. However, there is a shortage of well-trained professionals that could help in maximizing its benefits. Sexuality remains taboo, with various interpretations and complicated delimitations of standard or pathological behavior. More resources are required to understand emerging pathologies better and expand research into new models of sexual behavior.
It is well known that all psychiatric diseases include some variance in sexual symptoms and difficulties, with significantly different individual sexual interpretations and problems. Anxiety disorders, bipolar disorder, depression, and psychosis all include symptoms that affect sexual life, such as decreased arousal, desire, or sexual satisfaction, that must be identified appropriately and addressed.
Hypoactive sexual desire or even aversion to sex (paradoxically frequently iatrogenic only after prescription of prolonged use of serotonergic antidepressant medication) have reached almost epidemic proportions that go unnoticed and unstudied these days. In general, several antidepressant prescribers are unmotivated to detect and prevent iatrogenic sexual dysfunction, which can severely impair the patient's sex life and satisfaction, contributing to emotional deprivation of all those who must experience it in the medium to long – term, as serotonergic antidepressants (SSRIs) continue to be the most commonly prescribed in the Western world.
Considering the patients with psychosis, some clinicians may believe that it is best not to investigate their patients' sexual lives, as this may worsen psychotic symptoms or simply interpret the information obtained as unreliable. Several others may avoid it since they will not have to deal with the adverse effects of some prescribed antipsychotics, which severely inhibit dopamine activity and impair sexual functioning.
It is never too late to reintroduce the study and approach to sex and its concerns as something rewarding in mental health and patients' overall existence. Reclaiming sexuality as a fundamental aspect of mental health should be one of the top priorities.
References
Kline, D. (2015). Sex, Intimacy and Mental Well-Being. Here To Help. Retrieved 15 January 2022, from https://www.heretohelp.bc.ca/sex-intimacy-and-mental-well-being.
Montejo, A. L. (2019). Sexuality and mental health: the need for mutual development and research. Journal of clinical medicine, 8(11), 1794.
Sex & Mental Health: Why You Need to Understand the Connection. Psycom.net – Mental Health Treatment Resource Since 1996. (2021). Retrieved 15 January 2022, from https://www.psycom.net/sex-and-mental-health.
Seitz, T., Ucsnik, L., Kottmel, A., Bitzer, J., Teleky, B., & Löffler-Stastka, H. (2020). Let us integrate sexual health—do psychiatrists integrate sexual health in patient management?. Archives of women's mental health, 23(4), 527-534.
Zemishlany, Z., & Weizman, A. (2008). The impact of mental illness on sexual dysfunction. Sexual dysfunction, 29, 89-106.
Further Reading
All Sexual Health Content
Sexual Health Misconceptions
Sexual Dysfunction – What is Sexual Dysfunction?
Sexual Dysfunction Causes
Sexual Dysfunction History
More…
Last Updated: Jun 10, 2022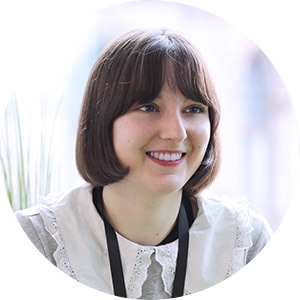 Written by
Danielle Ellis
Danielle graduated with a 2:1 in Biological Sciences with Professional Training Year from Cardiff University. During her Professional Training Year, Danielle worked with registered charity the Frozen Ark Project, creating and promoting various forms of content within their brand guidelines.Danielle has a great appreciation and passion for science communication and enjoys reading non-fiction and fiction in her spare time. Her other interests include doing yoga, collecting vinyl, and visiting museums.
Source: Read Full Article