12.09.19
Chahatt Khanna: A divorcee with two children is still a 'liability'
"This stigma will always be there, stemming from the mindset of 80 per cent of our population. That is a truth of life, whether you like to admit it or not," said Chahatt Khanna.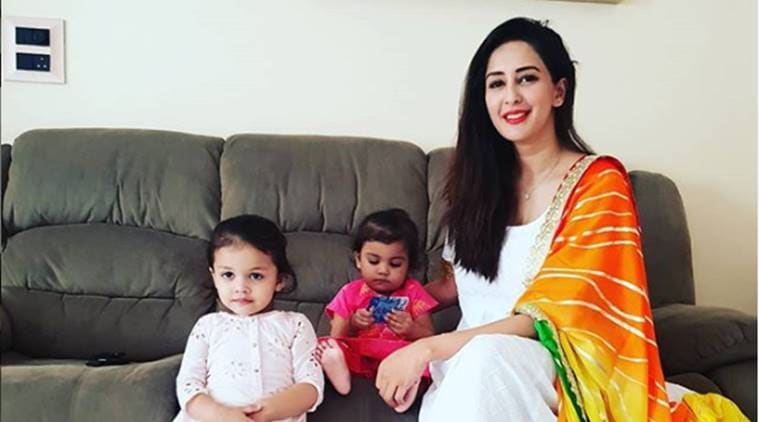 By Shilpi Madan
As a model, she created ripples with hundreds of ad films. As an actress, she has essayed memorable roles in successful soaps like Bade Acche Lagte Hain, Qubool Hai, and in movies including Prasthanam, Thank You, Saat Phere. As a single mom, she is a force to reckon with, bringing up her two little daughters and combating orthodox mindsets galore. Meet Chahatt Khanna as she gets candid about her views on parenting and on educating single mothers in slums about their basic rights.
Excerpts from a conversation with Express Parenting:
How old are the girls?
Zohar is three, and Amaira is two.
Are you staying with family?
My father stays with us. I have kept nannies for both my babies. The flipside is that I have to work harder to ensure I make enough money to be able to afford these perks, as without this infrastructure in place, I cannot work.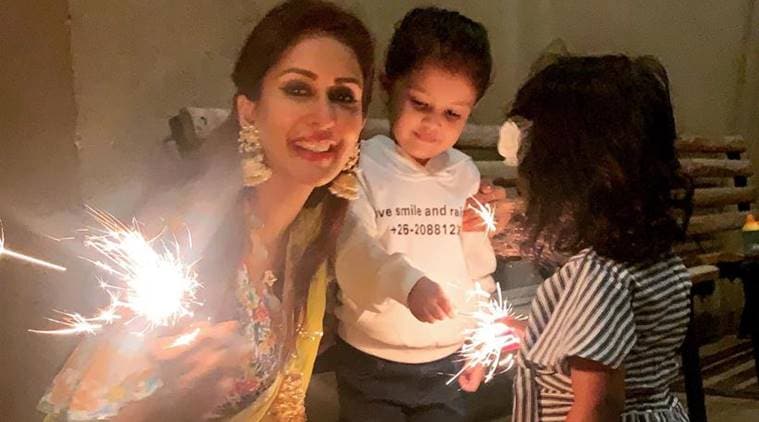 Are you co-parenting the children with your ex-husband?
I would have liked to, but it requires a progressive line of thought of both parents. The kids spend time with him on Sundays. I do want them to get their father's love.
What is your biggest challenge at the moment?
Honestly, however young, beautiful, successful, talented I might be, the mindset is that I am a divorcee with two children (read: "liability"). A woman who might be less proficient than me, yet single, will score over me when it comes to getting work. People always judge you in light of your past. This stigma will always be there, stemming from the mindset of 80 per cent of our population. That is a truth of life, whether you like to admit it or not.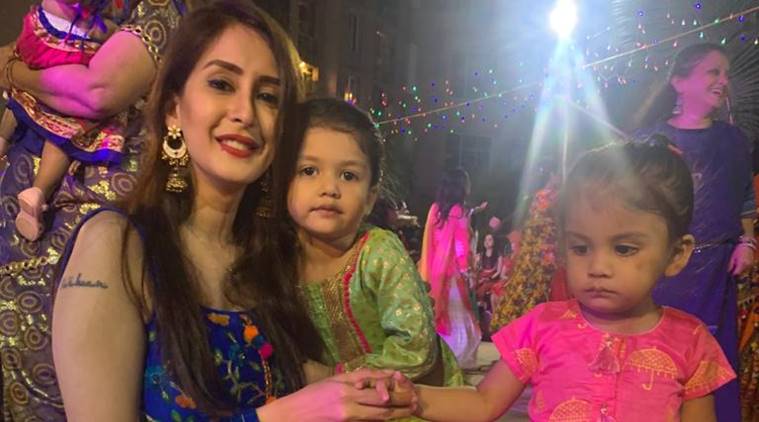 How does that impact you?
There are people who would have approached me otherwise for work, but now some people label me "avoidable" owing to the situation I am in at the moment. It isn't easy. Sometimes I break down, then get up, resolute and move forward. I am a born survivor, like a spring which bounces back when put under tension. I have two children to bring up. This situation also got me thinking: if this is the prevalent mentality in the upper middle class to which we belong, what about the women in the lower middle class, grappling for their sheer existence? This realisation made me introspect on many issues.
You lost your mother earlier this year. That was a big emotional setback for you…
Yes. I almost slipped into depression as we shared a deep bond.
What is that one thing your mom has taught you that rings loud in your head?
Apni zameen mazboot rakhna. Keep yourself, your identity, your worth, the ground beneath your feet strong, and teach your daughters the same. Lead by example.
Also Read| How can a single mother secure her child's future? Follow these tips
Is that what powers your passion behind the movement to educate underprivileged women?
I am trying to create some smiles through my efforts to bring about better awareness among women, parenting their little ones single-handedly, about their rights; working towards equality for transgenders. I am trying to help in a liberal way by spreading education. We have covered a large part of the slums in Dharavi.
What's in this for you?
At the end of the day, happiness matters. I derive immense satisfaction as I bring cheer and light into the lives of many. It makes me happy, and makes others happy too.
How do you balance work and family time?
I make sure I am there for all special days, including those at school, for my girls. Sundays are a big affair as we plan playdates, go out for brunch, play in the garden…as I take the day off from work.
A message for all moms?
Happy mothers raise happy children. Prioritise your peace of mind over everything else. It is invaluable.
For all the latest Parenting News, download Indian Express App
Source: Read Full Article