05.04.18
Smirnoff Just Launched Raspberry Rosé Spiked Sparkling Seltzer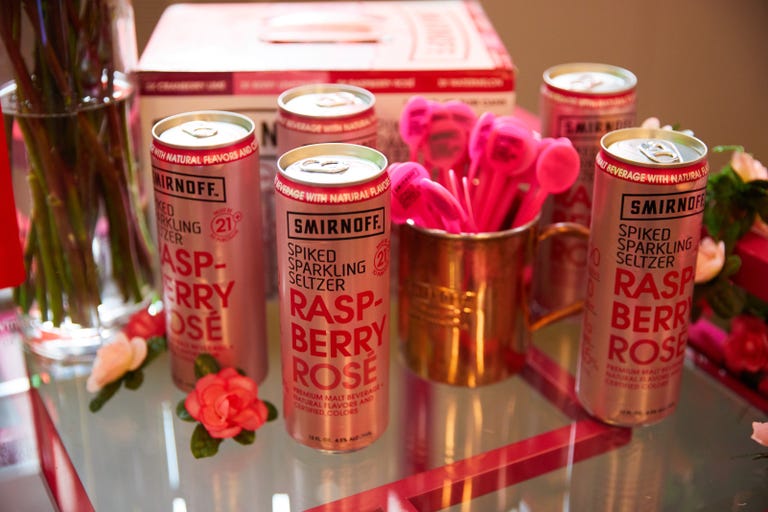 For a while, it looked like 2018 was going to be the year of rosé cider, with new releases from Angry Orchard, Crispin and Strongbow, just to name a few. But spiked rosé seltzer might just become the pink drink of the summer with Smirnoff's release of Raspberry Rosé Spiked Sparkling Seltzer.
The latest addition to Smirnoff's line of Spiked Sparkling Seltzers only has 90 calories per 4.5 oz. can, so you can rosé all day and through the night without having to worry about overloading on sugar or artificial sweeteners.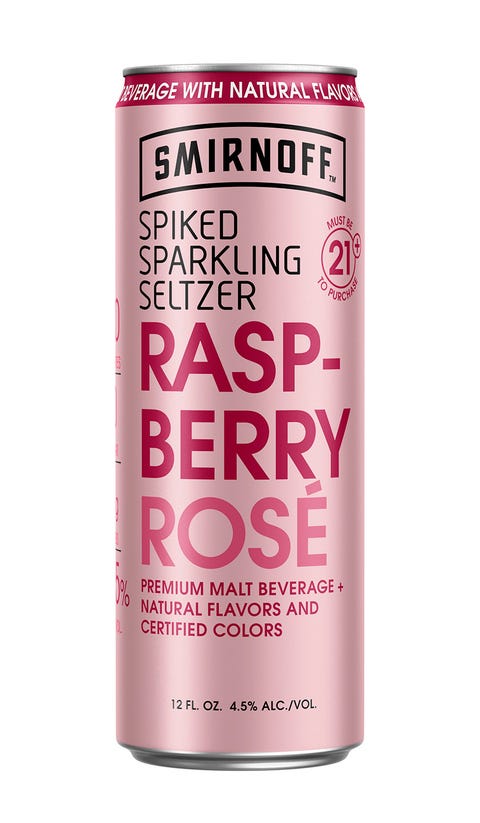 But what this hard seltzer lacks in calories, it makes up for in beautiful raspberry pink rosé-flavored bubbles.
"America's love affair with rosé is still going strong so our Raspberry Rosé is a natural addition to our hard seltzer portfolio," Krista Kiisk, Brand Director of Flavored Malt Beverages, said in a statement. "Whether you're someone who enjoys a crisp cocktail with dinner or you're looking for the perfect summer drink, at 90 calories and 1 carb the marriage of raspberry rosé flavor with the refreshing taste of spiked seltzer is guaranteed to be a crowd pleaser."
Six-packs of 12 oz. cans are available in stores for $8.99. In mid-May, you'll also be able to find six-packs of all four of Smirnoff's hard seltzer flavors, including the Raspberry Rosé with Berry Lemonade, Cranberry Lime and Watermelon, too.
Source: Read Full Article