04.25.23
Consumers' take on plant-based meat alternatives
It is important to conduct extensive sensory studies to understand consumers' expectations of plant-based meat products. These studies will provide insights into consumers' preferences and acceptance of a particular product. This knowledge will also help food companies to improve their products in accordance with consumers' expectations.
Study: A Sensory Study on Consumer Valuation for Plant-Based Meat Alternatives: What is liked and disliked the most? Image Credit: dropStock / Shutterstock
Background
The overwhelming increase in the global population has subsequently increased the demand for meat significantly. Several studies have indicated that meat production, particularly red meat, generates a large amount of carbon dioxide and requires an enormous amount of water. Meat production has also been associated with the utilization of a considerable portion of arable land, affecting biodiversity. In addition, high meat consumption leads to many health issues, such as hypertension and cardiovascular diseases.
Increasing awareness of the effect of meat consumption has led to a gradual shift toward a plant-based diet. Although the food industry is continuously developing meat alternatives, it has remained a niche market compared to conventional meat foods. Some commonly studied meat alternatives are plant-based meat alternatives (PBMAs) and culture-grown meat. Among various meat alternatives, PBMAs hold the largest market share due to the involvement of popular brands, such as Impossible Foods Inc., Beyond Meat Inc., and Morningstar™.
As sensory properties play an important role in food purchases, many food companies have introduced PBMAs that can trigger animal sensory potentials. Due to the advancements in plant protein structuring technologies, high-moisture and low-moisture textured vegetable proteins having meat-like texture/juiciness/bite can be manufactured. The improvements in plant-based alternatives with respect to texture, appearance, flavor, odor, and color, resembling traditional meat products, have enhanced consumer acceptance of these products.
PBMA producers are facing challenges in enhancing sensory attributes in their products while maintaining low prices. This is because the techniques used to achieve the same are extremely time-consuming and expensive. Recently, the importance of the qualitative approach linked to consumers' perception of a product from a sensory point of view and why they like or dislike it have been highlighted.
About the Study
A recent study in the journal Food Research International investigated whether information about the nature of commercial burgers can impact sensory perception. In this study, blind and informed conditions were used to evaluate the relevance of animal/plant-based protein sources on product preference ranking.
In this study, participants were enrolled from the Ithaca region of the US. All participants were above 18 years of age and were regular meat consumers. A total of 175 candidates were recruited in this study, whose average age was 30 years. In the study cohort, 53% were students, and the rest were employed part-time or on other arrangements. The majority of the participants were white (57%), followed by Asians and Pacific Island participants.
Here, four burgers, i.e., 100% animal-based (beef), hybrid (75% beef and 25% mushrooms), 100% plant-based (pea protein), and another 100% plant-based (soy proteins and soy leghaemoglobin), were utilized for this study. All these burgers are commercially produced and are available in local markets and restaurants in the US. Each burger was prepared following the manufacturer's guidelines present on the packaging.
A serving size of 65g was used, so 2-3 bites were sufficient for complete consumption. No dressing or condiments were added except for a small amount of salt. The burgers were served in a white paper container containing a 3-digit random number. The sensory evaluations were conducted at the Cornell Sensory Evaluation Center.
Study Findings
Consumers have strong preferences towards familiar foods, such as beef burgers. In the informed group, the pea protein burger ranked the least liked and was perceived differently from the other three burger types. This could be due to the unique organoleptic properties of peas, such as less fibrous structure, legume flavor, and meat-unlike mouthfeel. This finding aligns with previous studies, which revealed that plant-based burgers made with lentils were least preferred.
Notably, in the blinded testing, most candidates preferred the pea protein burger over the hybrid one. This differentiation in liking between the informed and blinded groups indicates that label information influences the perception of the product. All participants in the blind and informed tasting group preferred the animal-like burger over the 100% beef burger. This observation indicated that preference mainly depended on hedonistic enjoyment.
Some participants of the blinded testing group reported dislikes for the animal-like protein burger due to not being "meat-like" and "vegetable." The external appearance of the burgers was appreciated by participants of the informed group. Along with colorants and proteins, fats were found to be an important component of plant-based meat substitutes, which influences consumers' perceptions. Mushroom-based burgers were preferred chiefly due to moistness.
Interestingly, when consumers were asked to rank the burgers based on their liking, the hybrid meat-mushroom burger was ranked fourth by the blinded testing group and third by the informed group. This result was influenced by its appearance, off-test, and texture.
Conclusions
The current study revealed that texture and flavor play a crucial role in consumers liking plant-based and hybrid-meat alternatives. This information is vital for the development of future products. Furthermore, conducting extensive sensory analyses before marketing the products is essential.
Journal reference:
Sogari, G., et al. (2023) A Sensory Study on Consumer Valuation for Plant-Based Meat Alternatives: What is liked and disliked the most? Food Research International. doi: https://doi.org/10.1016/j.foodres.2023.112813, https://www.sciencedirect.com/science/article/pii/S0963996923003587
Posted in: Medical Science News | Medical Research News
Tags: Diet, Food, Meat, Mushroom, Peas, Protein, Research, students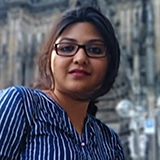 Written by
Dr. Priyom Bose
Priyom holds a Ph.D. in Plant Biology and Biotechnology from the University of Madras, India. She is an active researcher and an experienced science writer. Priyom has also co-authored several original research articles that have been published in reputed peer-reviewed journals. She is also an avid reader and an amateur photographer.
Source: Read Full Article