10.06.23
How is TikTok's #Ozempic trend impacting diabetes patients?
A recent study published in the Journal of Medicine, Surgery, and Public Health analyzed the content of videos released with the hashtag "Ozempic" on TikTok.
Weight loss strategies have long been in the mainstream media, mainly targeted at females. Social media communications about weight loss products, personal anecdotes, and promotions are pervasive. TikTok has been a prominent medium to disseminate information on weight loss strategies, as the platform is one of the most popular, with about 672 million global downloads in 2022.
Study: Descriptive analysis of TikTok videos posted under the hashtag #Ozempic. Image Credit: Natalia Varlei / Shutterstock
The current discourse on social media regarding weight loss includes the promotion of a drug, Ozempic, approved to enhance metabolic control among diabetic subjects and facilitate weight loss. Semaglutide is the active ingredient of Ozempic and two others (Rybelsus and Wegovy). These three drugs are glucagon-like peptide (GLP)-1 agonists.
These drugs mimic GLP-1, a hormone produced in the gut. GLP-1 has various functions, including pancreatic secretion of insulin, inhibition of glucagon synthesis, gluconeogenesis reduction, satiety signaling, delayed gastric emptying, and improving muscular glucose uptake. These effects are deemed mechanisms of action for weight loss and improving blood glucose.
Interest in non-surgical weight loss alternatives surged in 2021 after Wegovy was approved. This drug has a higher dose and could have more side effects. Moreover, insurance services are less likely to cover Wegovy. On the other hand, Ozempic has emerged as a viable alternative, given that healthcare providers are particularly willing to prescribe it off-label.
With celebrity endorsements on social media, especially TikTok, "#Ozempic" has become viral. The increase in public interest and demand for this drug has caused shortages for diabetes patients, as reported in publications and news, suggesting that social media can influence demand for medicines and drive health behaviors.
The study and findings
In the present study, researchers examined the content of videos released on TikTok under #Ozempic. They developed a coding sheet by analyzing videos on Ozempic. The sheet included 19 categories of content and essential data, such as the number of likes and shares, uniform resource locator (URL) identifier, upload date, view count, and indications of whether professionals or consumers posted videos.
One reviewer searched for videos on June 23, 2023, and selected only English-language videos. The number of likes, views, shares, and comments was computed for videos of each category. All statistical analyses were performed using one-tailed t-tests. Overall, the first 100 search results on TikTok with the hashtag "Ozempic" were included in the study.
The videos garnered over 69.9 million views, with about 228,298 shares, 2.1 million likes, and 54,393 comments. On average, the videos received 699,863 views, 2293 shares, 21,207 likes, and 544 comments. Eighty-six videos were released by consumers, and the remainder by professionals. Eighty videos featured female presenters, 15 had males, and one included both.
More than half the videos featured two categories of content – 1) 69 videos had mentions of Ozempic, taking it, or others using or planning to do so, and 2) 57 videos included mentions or use of Ozempic for weight loss. Twenty-nine videos covered the potential side effects of using Ozempic, and only a few videos mentioned off-label prescriptions, medication shortages, or bariatric surgery for weight loss.
Conclusions
Taken together, that 100 TikTok videos on Ozempic attracted nearly 70 million views underscores the platform's potential to reach the masses. This might have elevated public interest or engagement, leading to increased prescriptions, which coincided with shortages for diabetes patients. The results are consistent with a Google Trends study revealing increased public interest in Ozempic and other weight loss drugs.
Healthcare providers and regulatory bodies should be aware of the potential impact of social media platforms on weight loss management and the use of medications. Collaboration among social media platforms, healthcare providers, and regulatory bodies will be critical to ensure that trends on the internet do not promote irresponsible prescriptions, which may lead to medication shortages for patients with diabetes.
Journal reference:
Basch CH, Narayanan S, Tang H, Fera J, Basch CE. Descriptive analysis of TikTok videos posted under the hashtag #Ozempic. Journal of Medicine Surgery and Public Health. 2023;1:100013. DOI: 10.1016/j.glmedi.2023.100013, https://www.sciencedirect.com/science/article/pii/S2949916X23000130
Posted in: Medical Research News | Medical Condition News | Pharmaceutical News
Tags: Bariatric Surgery, Blood, Diabetes, Drugs, GLP-1, Glucagon, Gluconeogenesis, Glucose, Healthcare, Hormone, Insulin, Language, Medicine, Public Health, Surgery, Weight Loss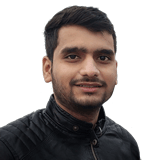 Written by
Tarun Sai Lomte
Tarun is a writer based in Hyderabad, India. He has a Master's degree in Biotechnology from the University of Hyderabad and is enthusiastic about scientific research. He enjoys reading research papers and literature reviews and is passionate about writing.