08.17.22
Man Spends Year in Hospital After Sent Home With Bleeding Tumor
The state of Iowa has settled a suit in the case of a man who sustained severe injuries following care at the state-run University of Iowa Hospitals and Clinics (UIHC), in Iowa City, reports a story in The Gazette, among other news outlets.
On December 26, 2016, Christopher Dolan went to the emergency department (ED) at Trinity Medical Center, in Bettendorf, complaining of a headache in his temple area, as well as nausea, vomiting, pain in his right eye, blurry vision, and sensitivity to light. A computed tomography (CT) scan indicated the likely presence of a tumor.
Transferred to the UIHC ED, Dolan underwent further testing, including magnetic resonance imaging (MRI), which revealed a pituitary tumor. Following this, UIHC ED staff released him with instructions to follow up in 2 weeks with the hospital's neurosurgery department.
The following day, though, Dolan returned to the Trinity ED, where he complained of a worsening headache and vomiting. Given several prescriptions, he was instructed to go directly to UIHC if his symptoms worsened. Later that same day, after experiencing even more severe symptoms, Dolan was taken to UIHC for a second time.
A follow-up CT scan reconfirmed the earlier diagnosis: a large pituitary tumor, "with a concern of elevated intracranial pressure and a rapid expansion of the tumor to bleeding."
Despite this, UIHC again released Dolan, reiterating its earlier instruction that he follow up with the neurosurgery department. But his tumor had begun to hemorrhage, significantly exacerbating his already severe symptoms.
On the morning of December 30, 2016, Dolan was admitted to surgery, where a team of four doctors performed a "transsphenoidal resection of the pituitary tumor." In so doing, the surgeons saw that the tumor had destroyed the patient's sellar region bone and filled his left sinus. Because of this, they were forced to remove the tumor in "piecemeal fashion."
Nonresponsive in recovery, Dolan, as a post-surgical MRI showed, had sustained severe neurological injuries, which caused him to remain in the hospital for more than a year. Discharged on January 17, 2018, he has ongoing neurological deficits, which have resulted in speaking difficulties, paralysis, and other limitations.
From the start, UIHC and the state's attorneys had argued that not only had Dolan and his wife failed to exhaust all administrative remedies but that the patient's injuries "may have been caused by forces, acts, omissions, events, preexisting conditions, or causes outside the control of [the] defendant."
Last month, the two sides reached a $7.5 million settlement, which was approved by the State Appeal Board: UI Physicians, the hospital's medical and surgical practice, will pay $5 million to the Dolans, with the remaining $2.5 million drawn from the state's general fund. Under the settlement's terms, the state acknowledges no liability.
$29 Million for Baby's Severe Brain Injury
Late last month, a Georgia jury handed down a multimillion-dollar award to a woman and her child for injuries sustained nearly 5 years ago during delivery, according to the Courtroom View Network, which broadcasts civil trials on a variety of platforms.
In October 2017, Eulanda Katriece Threat went to Clearview Regional Medical Center, in Monroe, Georgia, to deliver her baby. Her ob/gyn for the procedure was Kendra Gamble-Webb, MD, an associate of Piedmont Healthcare, in nearby Loganville.
At some point during Threat's labor, an amniotic fluid embolism developed, which threatened the life of both the mother and child.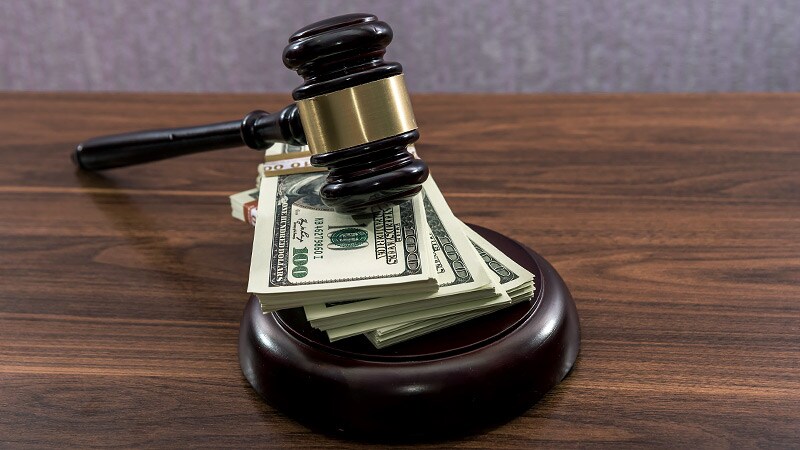 In their claim against Gamble-Webb and the hospital, Threat and her husband alleged that the embolism was caused, at least in part, by the mother's rapid contractions during labor (tachysystole). The plaintiffs further alleged that, as the embolism caused the baby's heart rate to decrease, both Gamble-Webb and a nurse employed by the hospital failed to monitor the child's vital signs in a timely manner.
"This baby girl's heart rate went completely unmonitored for 24 minutes and then an additional 13 minutes where no one knew with certainty what her heart rate was," the couple's attorney said. The baby's loss of oxygen led to severe neurological injuries, including an inability to speak and feed.
At trial, the defense disputed these claims, arguing that expert testimony showed that both Gamble-Webb and the hospital nurse had met the standard of care: Not only had the nurse properly monitored and reported the child's vital signs, but Gamble-Webb's decision to stabilize the mother before performing a necessary C-section was also justified. In fact, the defense contended, both Threat and her child are alive today because both the treating doctor and nurse had acted properly.
The jury wasn't convinced, however. After a 9-day trial, it sided with the plaintiffs, awarding $29 million to the baby, named January, and $1 million to Threat herself for birth-related injuries that required an emergency hysterectomy. (The jury award was apportioned as follows: 20% of responsibility to Gamble-Webb, and 80% to Monroe HMA LLC, the incorporated name of Clearview, for the acts of one of its nurses.)
In a post-verdict email to Courtroom View Network, the defense voiced its disappointment: "We believe, as did the defense experts, that the providers provided excellent care and this injury was the result of an amniotic fluid embolism, which is rare, unpredictable, and carries with it significant mortality and morbidity."
The content contained in this article is for informational purposes only and does not constitute legal advice. Reliance on any information provided in this article is solely at your own risk.
Wayne J. Guglielmo, MA, is an independent journalist based in Mahwah, New Jersey.
For more news, follow Medscape on Facebook, Twitter, Instagram, and YouTube.
Source: Read Full Article