09.12.23
What Does the Future of Liquid Biopsies Look Like?
Introduction
Liquid biopsy systems
Performance comparison of liquid biopsy systems
How can liquid biopsy systems be deployed in clinical settings?
Future of liquid biopsy
Role of artificial intelligence (AI) in liquid biopsy systems
How can AI benefit liquid biopsy systems?
Challenges of liquid biopsy
References
Further reading
---
Liquid biopsy, or the evaluation of malignancies using biomarkers found in bodily fluids, has gained popularity in recent years. Technologies that can detect and describe cancers in minimally invasive and repeatable ways have made significant progress and may have important therapeutic implications.
However, the two most well-developed liquid biopsy biomarkers, circulating tumor cells (CTCs) and circulating cell-free tumor DNA (ctDNA), are subject to technical variance both pre-analytically and post-analytically.
Researchers must now focus on establishing the efficacy of these biomarkers to overcome these obstacles and increase the number of practitioners using liquid biopsy, as one of oncology's main goals is to create early detection tools. This article will explore the significance and prospects of liquid biopsy.
Liquid biopsy systems
Multiple liquid biopsy systems have been authorized by the FDA since the first CTC-based liquid biopsy test was approved by the US Food and Drug Administration (FDA).
The Cobas EGFR Mutation Test v2 (Roche Molecular System, Inc.) was authorized in 2016. It focuses on identifying individuals with NSCLC who will benefit from EGFR-targeted treatment.
Clear Cell FX (Biolidics) is another example of a CTC-based test that has previously shown clinical benefit and was authorized in 2018. ClonoSEQ is designed to identify minimal residual illness in individuals with acute lymphoblastic leukemia or multiple myeloma after therapy.
In contrast, none of these authorized liquid biopsies have been used in clinical practice owing to several restrictions. As previously mentioned, one of the biggest difficulties with all liquid biopsy-based diagnostic approaches for early-stage cancer is the very low number of tumor-derived analytes in patients' biofluids.
It is therefore unknown whether analytes obtained at a single time point can mimic spatial and temporal variability of tumours and their environs. The analyte is difficult to identify due to biological (e.g., lack of shedding) and technical (e.g., poor sensitivity and/or specificity) factors.
Performance comparison of liquid biopsy systems
Despite multiple studies indicating the potential of liquid biopsies to fulfill current demands in cancer care, their usefulness remains debatable. In a recent study, the performance of two commercially available NGS-based ctDNA assays for metastatic prostate cancer was compared.
The absence of preanalytical and analytical standardization is highlighted by these findings as one of the field's most significant present shortcomings. Each technology has its own technique for the extraction and analysis of analytes.
How can liquid biopsy systems be deployed in clinical settings?
To facilitate the development, validation, and deployment of these technologies in clinical settings, standardized and thorough procedures must be developed. To accommodate this "technical variability," interactions between the public, scientific communities, industrial entities, and regulatory bodies are necessary to create criteria for the creation of repeatable and robust tests that are simple for physicians to implement.
Like Blood-PAC, the European Liquid Biopsy Society works to find and standardize diagnostic signals derived from circulating biomarkers, support clinical studies, and eventually convert liquid biopsy tests into patient care.
Future of liquid biopsy
In Europe and the United States, the first two companion diagnostic tests for identifying EGFR mutations in ctDNA have been authorized. When tissue access is restricted, EGFR-mutated NSCLC patients may now be guided by blood. Other studies are necessary to demonstrate a liquid biopsy's clinical value, i.e., its ability to guide therapeutic decisions.
Some regulatory agencies consider tissue samples as the gold standard for approving liquid biopsy tests. Oncochromosomal DNA (ctDNA) or CTCs may be formed from non-biopsy-derived lesions with divergent genomic content.
When no visible metastatic lesions exist (stage M0), concealed micrometastases may contribute to the pool of ctDNA or CTCs, resulting in unique genomic landscapes. Until now, most, if not all, ctDNA studies were proof-of-concept findings. These findings provide the groundwork for future research aimed at changing clinical practice using liquid biopsies.
The first will probably be diagnostic tests that use blood rather than tissue to optimize tailored medication. Parallel studies will use liquid biopsies to track MRD in individuals with solid tumors. The idea of using liquid biopsies for screening (non-invasive early detection) is intriguing and likely to gain traction in the future.
Role of artificial intelligence (AI) in liquid biopsy systems
Due to the increasing prevalence of automated and high-throughput technologies, the quantity of biological and clinical data has grown tremendously over the last decade. To account for the massive quantity of data created every day, computational techniques based on artificial intelligence (AI) are being developed and continuously enhanced.
In recent years, Artificial intelligence has facilitated innovation in drug discovery, development, and validation, in addition to facilitating the identification of biomarkers for illness diagnosis and therapeutic prognosis in clinical settings.
To deal with the inherent patient-specific phenotypic variability, various research groups have begun searching for several biomarkers to identify a specific disease state using multiplexed measures.
How can AI benefit liquid biopsy systems?
In this attempt, artificial intelligence is seen as a beneficial tool for analyzing complicated and often plentiful data generated by multiplexed measurements.
Artificial intelligence systems can measure the effects of several biomarkers concurrently and identify relationships between biomarkers that would be hard to find using traditional approaches.
As the effectiveness of Machine Learning (ML) algorithms increases because of their training on huge quantities of high-quality data, it is essential to acquire representative samples of biomarkers to produce highly sensitive diagnostic tests.
The large-scale project "Circulating Cell-Free Genome Atlas (CCGA)" has just been initiated. This experiment intends to establish a representative library of cancer and healthy mutations from circulating cell-free nucleic acids, which will be used to train their cancer screening algorithms and develop tests for early-stage detection of cancer from the blood.
Innovative approaches integrating liquid biopsy with artificial intelligence will enable scientists to build more precise, less intrusive, and less costly diagnostic tools that have the potential to have enormous effects on healthcare systems and society.
Challenges of liquid biopsy
Despite recent significant advances made in liquid biopsy, several problems remain unanswered; nonetheless, the standardization of analyte separation and analysis techniques is likely the most critical issue to solve.
However, clinical researchers, technologists, and data scientists will continue to work together to develop even more inventive and effective techniques to enhance cancer management and allow precision and individualized intervention options.
References
Heitzer, E., et al., Current and future perspectives of liquid biopsies in genomics-driven oncology. Nature Reviews Genetics, 2019. 20(2): p. 71-88. Available at: https://www.nature.com/articles/s41576-018-0071-5
Belotti, Y. and C.T. Lim, Microfluidics for Liquid Biopsies: Recent Advances, Current Challenges, and Future Directions. Analytical Chemistry, 2021. 93(11): p. 4727-4738. Available at: doi.org/10.1021/acs.analchem.1c00410
Narayan, P., et al., State of the Science and Future Directions for Liquid Biopsies in Drug Development. The Oncologist, 2020. 25(9): p. 730-732. Available at: doi.org/10.1634/theoncologist.2020-0246
Ramalingam, N. and S.S. Jeffrey, Future of Liquid Biopsies with Growing Technological and Bioinformatics Studies: Opportunities and Challenges in Discovering Tumor Heterogeneity with Single-Cell Level Analysis. Cancer journal (Sudbury, Mass.), 2018. 24(2): p. 104-108. Available at: doi.org/10.1634/theoncologist.2020-0246
Arneth, B., Update on the types and usage of liquid biopsies in the clinical setting: a systematic review. BMC Cancer, 2018. 18(1): p. 527. Available at: doi.org/10.1186/s12885-018-4433-3
Snow, A., D. Chen, and J.E. Lang, The current status of the clinical utility of liquid biopsies in cancer. Expert Review of Molecular Diagnostics, 2019. 19(11): p. 1031-1041. Available at: doi.org/10.1080/14737159.2019.1664290
Norgeot, B., B.S. Glicksberg, and A.J. Butte, A call for deep-learning healthcare. Nature Medicine, 2019. 25(1): p. 14-15. Available at: doi.org/10.1038/s41591-018-0320-3
Hunter, B., S. Hindocha, and R.W. Lee, The Role of Artificial Intelligence in Early Cancer Diagnosis. Cancers, 2022. 14(6): p. 1524. Available at: doi.org/10.3390/cancers14061524
Further Reading
All Biopsy Content
Biopsy – What is Biopsy?
Types of Skin Biopsy
What is a Breast Biopsy?
What is a Skin Biopsy?
More…
Last Updated: Sep 12, 2023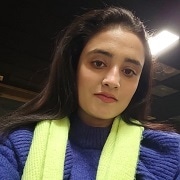 Written by
Maira Ahsan
During the coronavirus disease 2019 (Covid-19) lockdown, while pursuing a bachelor's degree in human nutrition and dietetics, Maira started her freelancing career as a content writer, focusing on the life sciences. In 2020, she started working as a freelancer on Fiverr, where she quickly found opportunities to work with several Canadian companies.Maira received an offer for a nutritionist position from a French hotel in Canada, where she was responsible for developing nutrition-based recipes and calorie-counted meals.