05.11.18
Here's Where You Can Buy Pinot Grigio Donuts Next Week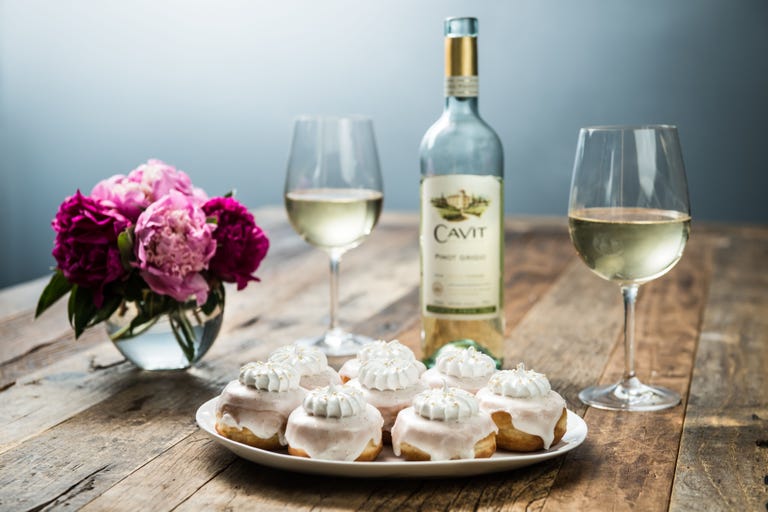 The same bakery that brought us Prosecco Donuts last year is releasing another boozy baked good to celebrate one of our go-to summer drinks: Pinot Grigio.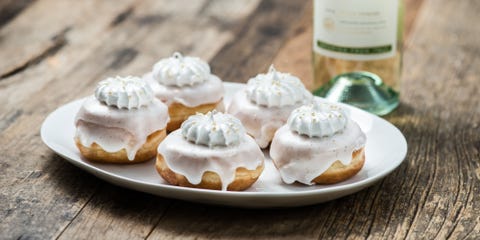 New York's The Doughnut Project is selling a brand-new Pinot Grigio Donut for $4.75 each made with cheesecake filling, Cavit Pinot Grigio glaze and topped off with a meringue and gold sprinkles.
Released in partnership with Cavit Pinot Grigio to celebrate National Pinot Grigio Day on May 17, the Pinot Grigio Donuts will go on sale a few days beforehand on Monday, May 14 and will be available through Sunday, May 20 so you can celebrate all week long.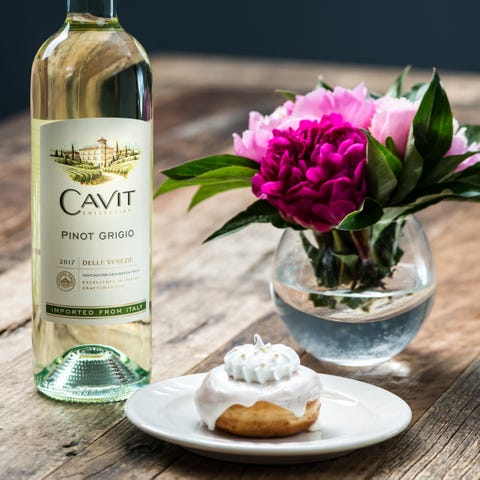 If you can't make it to New York in the next few days, there's a small chance you might find them at The Doughnut Project for awhile longer if these are popular enough.
In fact, The Doughnut Project's Prosecco Donut was only supposed to be available through last August, but it appears it was so popular they've kept it on their menu. Instagrams of the pink and gold treats have been added as recently as May 1, 2018 and it's still listed on their website's menu.
The Doughnut Project is located at 10 Morton Street in New York's West Village and is open from 8 a.m. to 6 p.m. Monday through Friday and 9 a.m. to 6 p.m. Saturday and Sunday. But judging from how crazy people went over the Prosecco Donuts last year, you'll want to arrive on the earlier side to get your hands on one of these.
Follow Delish on Instagram.
From: Delish
Source: Read Full Article