05.29.18
Make This Meaty Grilled Swordfish Recipe in Minutes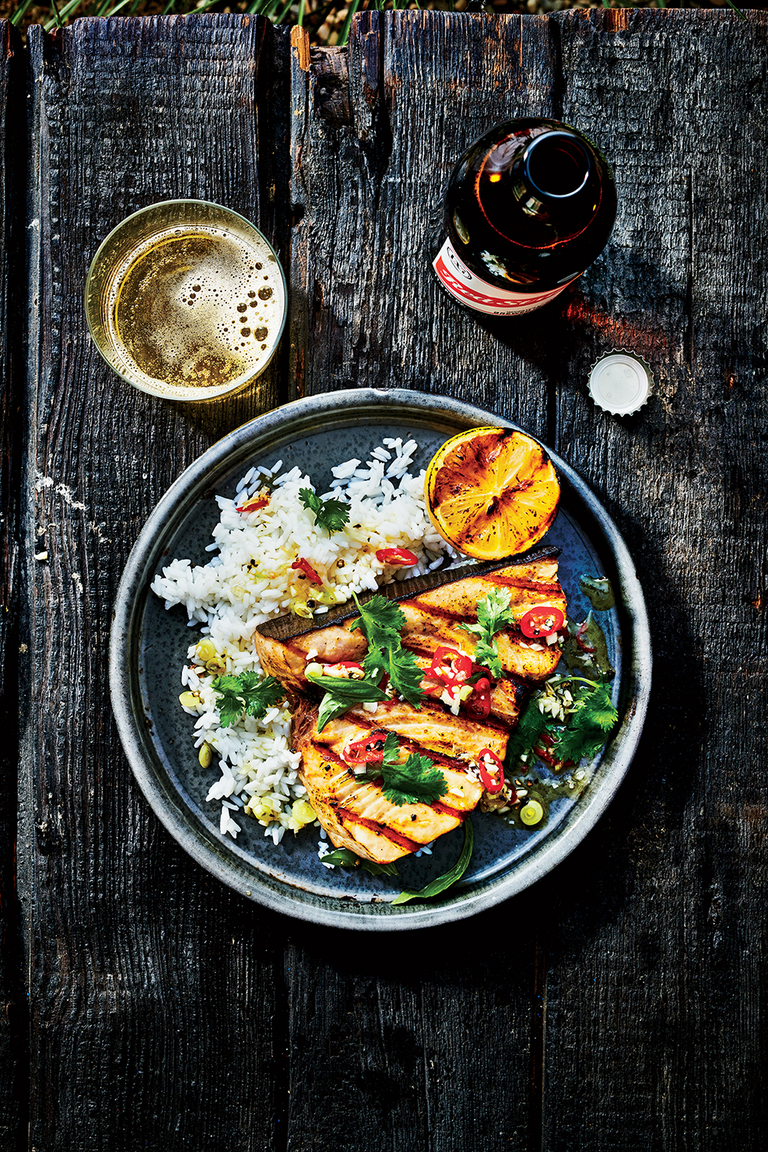 Some people liken swordfish to pork chops, and that's a pretty genius way to tackle preparing the fish. This simplified recipe borrows from the Thai ­style grilled pork shoulder from Chef Kris Yenbamroong's Night + Market cookbook.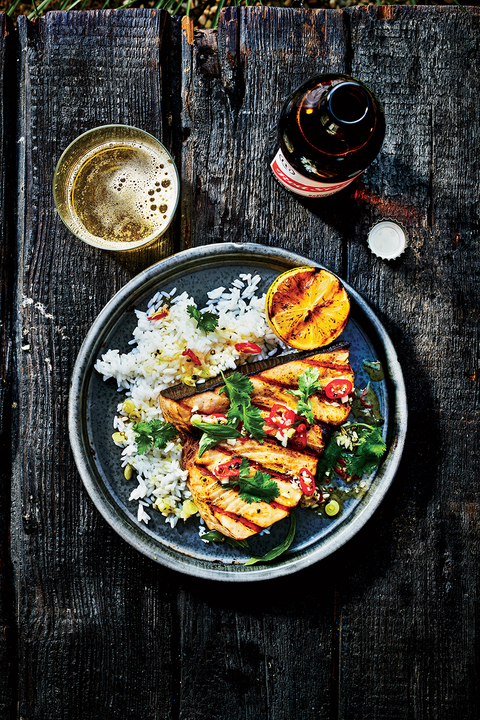 Ted Cavanaugh
What you'll need:
½ cup soy sauce
1 Tbsp neutral oil
2 tsp ground white
pepper
1 lb swordfish steaks or fillets
3 Tbsp sugar
2 Tbsp minced garlic
2 Tbsp lime juice
2 Tbsp thinly sliced lemongrass
1 Tbsp finely sliced bird's eye chiles (optional)
1 cup mixed chopped
fresh cilantro and
basil
How to make it:
1. Preheat your grill to direct, high heat. In a large bowl, combine the soy sauce, oil, and pepper. Add the fish; turn to coat well and let it soak awhile.
2. Grill the fish until the marinade is caramelized and the flesh is cooked through, 8 to 10 minutes, flipping once halfway through. Watch the color change creep up the side of the flesh as it cooks. A thin line of raw in the middle is fine, but any more means it needs extra time. When it's fully cooked, transfer to a plate.
3. In a medium bowl, stir the sugar, garlic, lime, lemongrass, and chiles. Add the herbs and mix well. Serve this with the fish, along with jasmine rice on the side. Wash it down with a beer. Feeds 4.
Source: Read Full Article