08.07.18
Have you heard of K-pop, anime or manga? Check with your child!
Indian children today are global citizens, immersed in Korean and Japanese music and sampling their food and culture, too.
By Ritika Jain
When I was in school, the popular comics were Archies and the music doing the rounds was undeniably American or British. Two decades down the line, a lot has changed. I see school kids watching anime, reading Manga and listening to K-pop. The appeal of South-east Asian culture sweeps across Gen-Z (largely people born between 1995 and 2015), with kids as young as three hooked to Doraemon and even adults chasing after Pokémons.
Some may consider this Japanese/Korean propaganda but I think exposure to other cultures is always a good thing. This generation are truly global citizens. On a recent trip to Japan, there were happy shrieks of recognition from my daughter upon seeing cherry blossoms and getting to sample Onigiri and Mochi. She also wanted to buy a Sukajan (a silken jacket with traditional motifs) but an authentic one would have set us back by a few thousand yen. So, we were content to shop for souvenirs at Animate in Ikebukuro and at Shin Okubo (Korea town).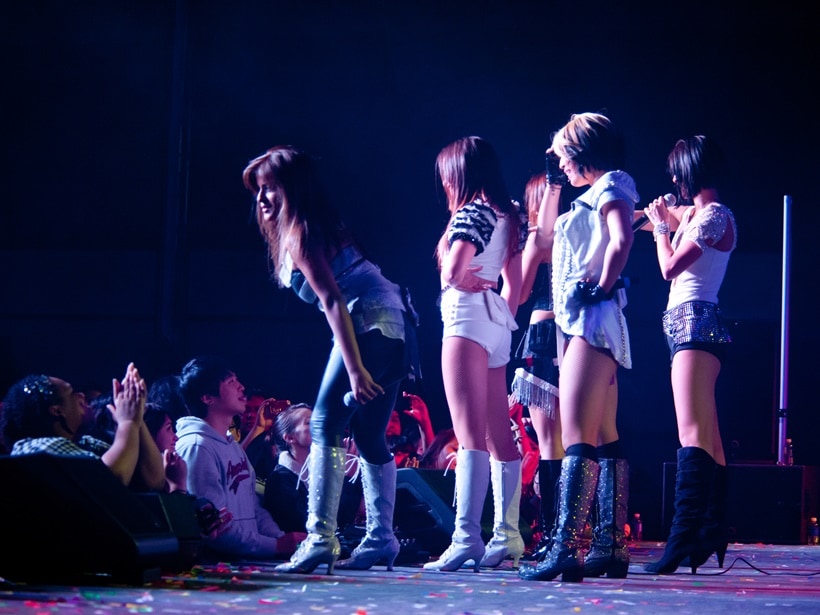 K-pop has a cult following
The Korean wave or increase in the global popularity of South Korean culture since the 1990s is called Hallyu. This "phenomenon" got its own episode on the Netflix series Explained. Amongst popular bands are BTS, GOT7, EXO, BigBang and BlackPink. BTS was the first South Korean group to perform at the American Music Awards and win a Billboard Music Award for two consecutive years. Kids as young as 11 can be seen buying their posters on the sidewalks of Rajiv Chowk. Part of the reason of their widespread popularity is the fact that they are approachable and believe in connecting with their fans or the BTS ARMY over social media. Their twitter following alone is more than 15 million! Their lyrics target issues ranging from women empowerment to depression and self-love, basically everything the youth connects with.
Immersed in Korean and Japanese culture
The interest doesn't just stop at music for these curious souls. They want a taste of the entire culture, albeit contemporary aspects like food, clothes, beauty products and accessories (think Kawaii phone covers). A mushrooming of Japanese/Korean food joints all over the NCR can be witnessed, along with an influx of brands like Miniso and Muji. K-beauty trends like Innisfree face masks (for humans as well as pets) also seem to be catching on. Cross-branding of BT21 and Converse has been a hit, so we're sure to see more of those too.
Activities and workshops for kids
There's also been a surge of activities and promotions at malls, in collaboration with or by the Korean Cultural Centre. Kids flock to participate in talent hunts and competitions that might win them a free trip to Korea or a Canon camera for the best amateur photo of Japan. The Japan Foundation holds many exhibitions and free-of-cost film screenings. A recent workshop saw students participating in Nijimi-e, based on children's book artist Chihiro Iwasaki's work. They also have a library one can join at a nominal fee. A lot of kids now are actively learning the Japanese language and taking Kumon math classes in the NCR. On the sports front, while Taekwondo has been around a while, mixed martial arts seem to be on the rise.
Earlier, my exposure to this fascinating culture was limited to a few lessons in art history. I must confess that the actual trip to Japan has sealed our love for them and I wouldn't be against it if my daughter wanted to take up a course there at some point in time. The impeccably behaved and well-groomed people, civic amenities and transport systems, picturesque landscape, rich aesthetics and mythology, technology and safe environment all add up to an unparalleled retreat.
Source: Read Full Article