05.10.18
Home
Diet & Food
Reese's Only Follows One Person On Instagram And People Think It's Hilarious
Reese's Only Follows One Person On Instagram And People Think It's Hilarious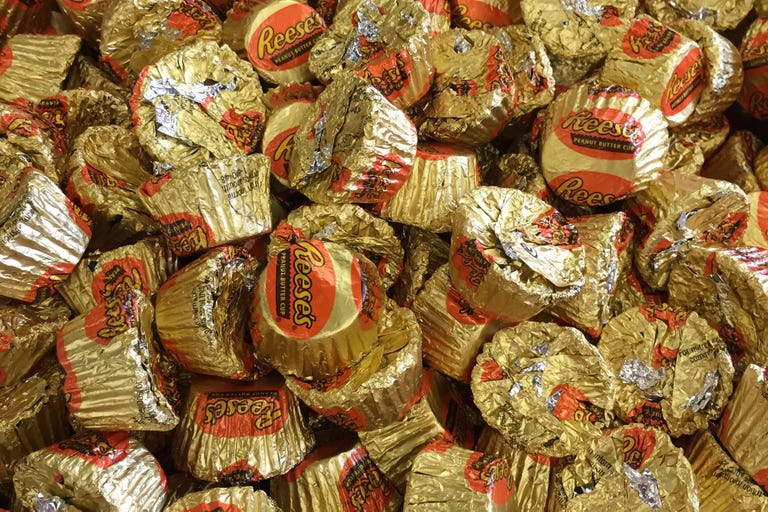 We love Reese's for many reasons — their candy bars, their ice cream pops, and now their social media game. On the Reese's Twitter account, the brand follows over a 1,000 people, but on Instagram things are much more exclusive.
The peanut butter cup maker only follows one person — someone who we all know and love for her amazing acting chops, enviable style, and down-to-earth personality.
That person is none other than Reese Witherspoon.
So the only account @reeses follows on Instagram is Reese Witherspoon's (@RWitherspoon). Genius ? #marketing pic.twitter.com/7hB91aNIua
As Mashable points out, the shared name has given the two a fun rapport over the years, with the actress celebrating Halloween in 2016 with a huge goblet of Reese's Pieces.
For me!? ?? #ReesesPieces @ReesesPBCups pic.twitter.com/Ps3O6gOBFn
Reese's replied with a joke that they claim to have been saving for a very long time.
.@RWitherspoon How does Reese Witherspoon eat her Reese's? WIT-HER-SPOON. ?#NoWrongWayToEatAReeses
Other Twitter users have taken note of the brand's Reese-only policy, and responded with delight.
Lol that @reeses is following one person, @RWitherspoon ? pic.twitter.com/0hLXkE0hka
So the @reeses Instagram account only follows one person…Reese Witherspoon
So are we all gonna ignore the fact that @reeses only follow one person on Instagram and that's @RWitherspoon? pic.twitter.com/5whfi3gTng
This is incredible
@reeses is literally only following @RWitherspoon on instagram and that's so funny to me pic.twitter.com/WE3CeZHRnP
One genius Twitter user wanted to know when there would be a Reese Withersoon-Reese's Chocolate joint effort, and now we're itching for the collab, too.
How is @RWitherspoon with @reeses not a thing already?
From: Delish
Source: Read Full Article