05.26.18
Here's How to Get Free Donuts on National Donut Day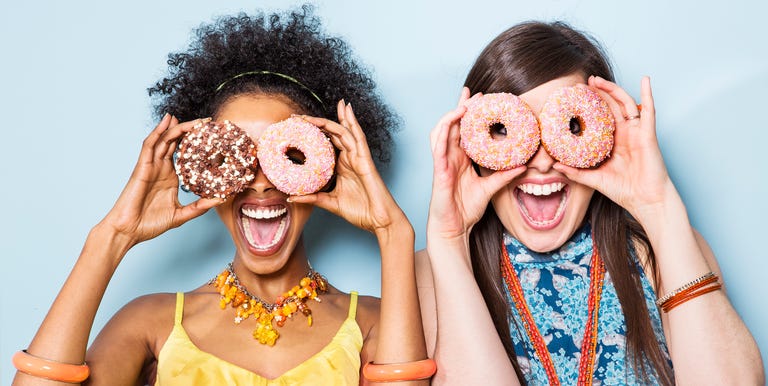 Sure this weekend is Memorial Day, which means it's time for barbecues and endless rooftop brunches and happy hours, but it also means we're getting closer to National Donut Day! On June 1, all donut lovers will be able to celebrate and enjoy their favorite treat with an official holiday. To mark the joyous occasion, Krispy Kreme will give out free donuts to anyone who drops by their stores.
And do-nut worry about if they're just going to give out basic glazed donuts. Krispy Kreme said you can choose whatever flavor you want — as long as its on the menu, that is.
"Providing our guests a free doughnut of their choice on National Doughnut Day has become quite a tradition here at Krispy Kreme," said Jackie Woodward, Krispy Kreme's chief marketing officer. "We can't wait for our fans to enjoy their favorite Krispy Kreme doughnut on us! We just love this day."
I, for one, second that! You can catch me hitting up every Krispy Kreme within a 20 minute radius of my apartment on June 1. Who's in!?
But before you head to your nearest Krispy Kreme location, check the website or call them to see if they're one of the participating stores.
So do-nut get caught slipping and miss out on these free donuts!
Source: Read Full Article